The 1984 & 1985 Topps were the elusive sets I never got to collect. I really started collecting in 1986 and since packs were not available and I am assuming the 84/85 cards were a little higher priced when I went to cards shows, the were quite elusive to my collection.
I love these sets, I love the designs.
This summer I was able to complete 1986, 1987, 1988, 1989, 1990 Topps, simply by purchasing numerous wax boxes, collated or factory sets, and then lost momentum in completing sets. Shifted back to Tigers exclusively.
Over the break I noticed at one of the LCS that they have 1983, 1984, and 1985 available for sale for a pretty steep price. I could afford to splurge maybe every month and add these sets to my collection, but then what? I have them all, they would be in binders, and I would enjoy looking at them every so often.
OR....I could pursue to obtain these cards the old fashioned way and collect them one by one. Looking for commons and stars alike. Putting trades together with bloggers, scouring dime boxes for the last remaining cards, sharing the excitement in the chase with my sons and followers. That seems like more fun and fulfilling.
And that is what I have decided--- that I am going to pursue collecting the entire set. Strictly collect, not cheat and purchase the set at the LCS or ebay.
I have a base of 1985 that I received one year as a Christmas present and treasured this set. They are all in pretty good condition which is solid since I wasn't even in double digits when I got them. I had the Mark McGwire Olympic Rookie but somehow over time it has WALKED OFF, but returned in the form of a trip to the card shop.
1984 is going to be pretty tough, but I did get a little jump start with Cal Ripken cards in the dime box in my significantly north LCS.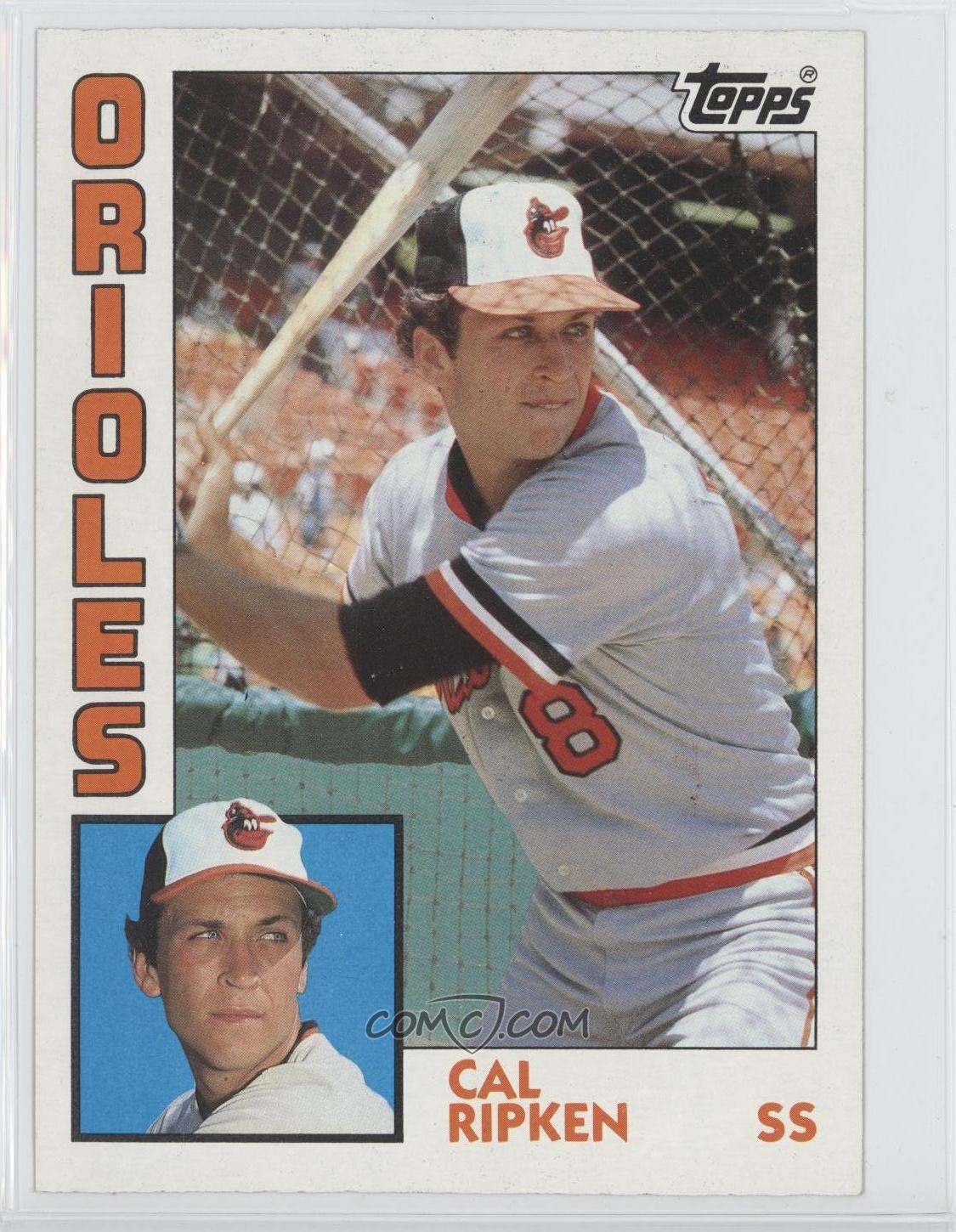 So please, offer up what you have (remember I have all kinds of football to trade away) and I look forward to 2013 completing some childhood goals.
Keep it Hot on the Corner, pat.