Well I may as well join in the fun, here's my 2013 goals, hopes, dreams, & wishes:
1.
Blog About It
- I had about 40 some posts in the last quarter of 2012, so to keep pace, I hope to hit 200 posts by the end of December 2013.
2.
New Most Wanted:
I have all of my most wanted cards when I set this up in September based on what I wanted as a kid, so now I am going to have decide what it is I really would like to have. More Trammell perhaps? Autos & Relics? More to come here.
3.
Attend the National:
My sister just moved to Chicago and I am hoping to get to the National scene this summer.
4.
More Tigers:
Hitting 3,000 in close 4 months of collecting was a tall order. I am sure I will not keep pace, however, let's try and hit 6,000 by August. I need to put a big dent in the 1994-2009 era
5.
Binder Up!
- I need to get my favorite players (past and present) outside of the Tigers realm organized and properly taken care of. Jeter, McGwire, Chad Billingsley & Chris Carpenter (former students!!!) will be the first in the binder keep.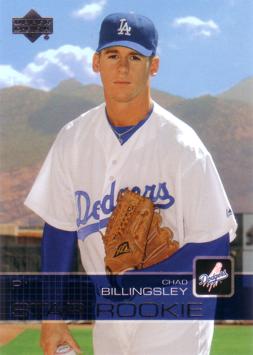 I played college football with Chad's brother at Defiance College from 1999-2002 and Chad was in my American Government class during my pre-service teaching at Defiance HS.
Chris was in my US History class during my student teaching in Bryan, OH. Chris was also a rival of my cousin's while Carpenter pitched at Kent State and my cousin at Central Michigan.
6.
Football? :
I need to move my football cards. I spent all afternoon today organizing my 1989 Pro Set collection (still need 4 cards, send me a trade). I have 1990 Pro Set that needs to go in a binder. Then it's a binder up for Montana, Rice, Barry, Emmitt, Cowboys, Lions, Bo, etc, then the rest gotta go, and we're talking cheap trading folks. Less football means
More Tigers
!
7. More of a rule/guideline than a goal:
Only "Free Shipping" on eBay
A trade a week?
More boxes, less packs
I am sure more later....
It's been a fun jump into the deep end of baseball card blogging, great experience so far and can't wait to keep it up in 2013.
Keep it Hot on the Corner, pat.