This may be the craziest week of the year for me: The individual state finals for wrestling (which covers three days of competition). I wasn't sure I was going to be able to add some Tigers this week being away from home and focused on wrestling all week. I even had my wife drive me to a card show between sessions one day just to relax, but I was so overwhelmed and without want lists that I didn't even purchase a single card, let alone a Tiger (read: LAME)
I know I got two packages this week but can only recall one...(sorry)
Backstop Cards made sure I had something waiting at home when I returned last night. Coming up strong adding 11 cards to the mix.
Some Highlights:
This Jeremy Bonderman Heritage Chrome Refractor is slick on it's own right, even slicker #'d 002/1959. WOW!!!! Thanks!!!! I think Bondo is still in Mariners camp attempting a comeback, he's young enough to salvage his career.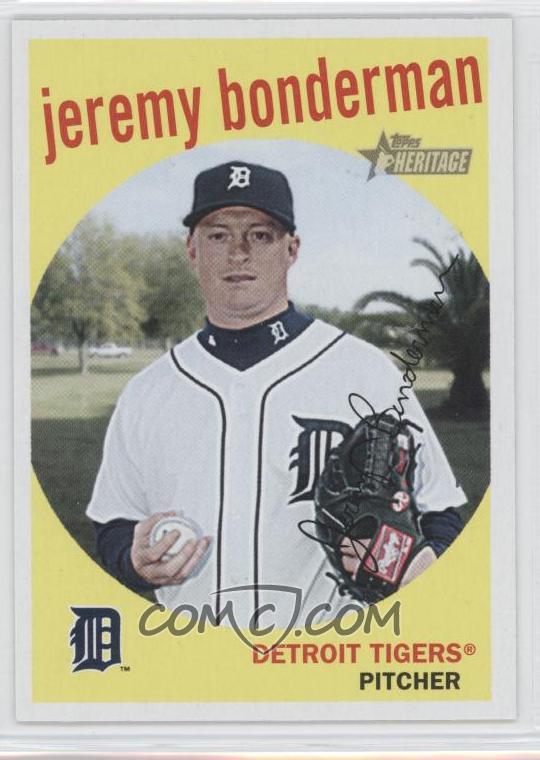 Mr. Almost Perfect, Armando was included, this reminded me of the night my wife and I sat in the basement and watched the entire game and couldn't believe what was happening before our eyes!! Then Jim Joyce has the last play right before his eyes, and we still couldn't believe what had happened before our eyes!! It's too bad something that unique was taken from Armando and his career has been nothing but cups of coffee with the Orioles, Diamondbacks, and Astros. He gets a page. Send me your Armandos!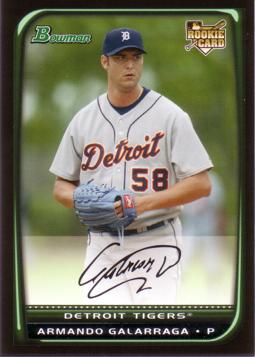 Other cards to sweeten the trade.
I really like these Topps 206, I am keeping an eye out for more.
Trammell of the week: 1996 Collector's Choice
A Trammell I didn't have!!! The back of the card talks about a Sept 21 game in 1995 where Trammell and Whitaker received standing ovations at every at bat for their final home game at Tigers Stadium.
I am starting an awful habit of sorting my trade packages before I write them up and by the end of the week have forgotten who sent what. So I do apologize for those not recognized in this trade.
Keep it Hot on the Corner, pat.