I hit over the 2,000 mark today while going through all my singles of Tigers and adding some team sets from the local card shop (and with some eBay deals, it's going to grow)
I added 1981 Fleer with a Kirk Gibson rookie....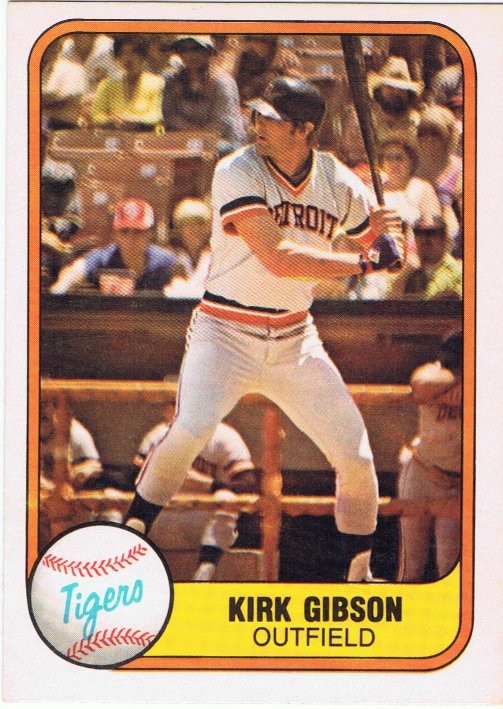 What's an afternoon without adding some Trammell (over 110 now)
(found an interesting
post
looking for this card)
Big Shuffle in the Top 10 All-Time Standings
1. Trammell 2. Whitaker 3. Jack Morris 4. Kirk Gibson 5. Lance Parrish 6. Cecil Fielder 7. Frank Tanana
8. Dan Petry 9. Chet Lemon 10. Mike Henneman
BOLD --- moved in
Dropped Out: Verlander & Cabrera
Always in need of some Tigers singles, please check out my WANT list.
I am still waiting on the 2012 Topps Heritage High Number Series in the mail, I should have passed on the Kool-Aid....keep it Hot on the Corner!